Introduction
Around 1975, I received for the first time card models from Holland. These were the first models I've seen which were not printed in Israel. It doesn't mean that the model available at the time in Israel were inferior – they included good quality German models, but what attracted me were the high quality paper and printing, the model subjects, their simplicity and their size.
This post concentrates on old models. In recent years, new Dutch models appear, by Paper Trade, museums and download only models. In addition, there are Polish card models in Dutch air force color schemes.
Leon Schuijt models
This publisher issued a large number of models, including airplanes, buildings, dioramas, vehicles and ships.
Some of the models were printed in new versions and are relatively easily available.
The models may be divided into a number of categories:
Passenger planes in 1:70 scale – DC-9,DC-10, Boeing-727 BAC-111, Fokker F-27 and F-28.
1:35 scale – Fokker Southern Cross
Simple models: F-101 Voodoo, F9F6 Cougar, Mig-19, B-17, Nieuport 28.
Variants:

Fokker F-27 Dutch air force and Air Zaire
'Skiff' brand models. I purchased these from the U.K and I have no informationabout their source.

DC-9 Swissair (the original was KLM)
Fokker F-28 in Fokker company scheme (prototype?)
Gallery
Since I built most of the large models many years ago, they are not in good condition so I am uploading only one picture. Note that a picture of a built DC-10 can be found in the Israeli card model whatsapp group.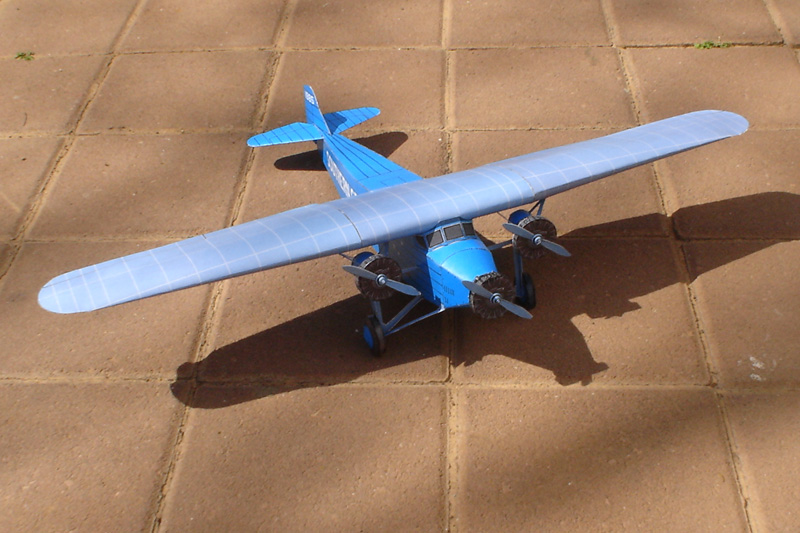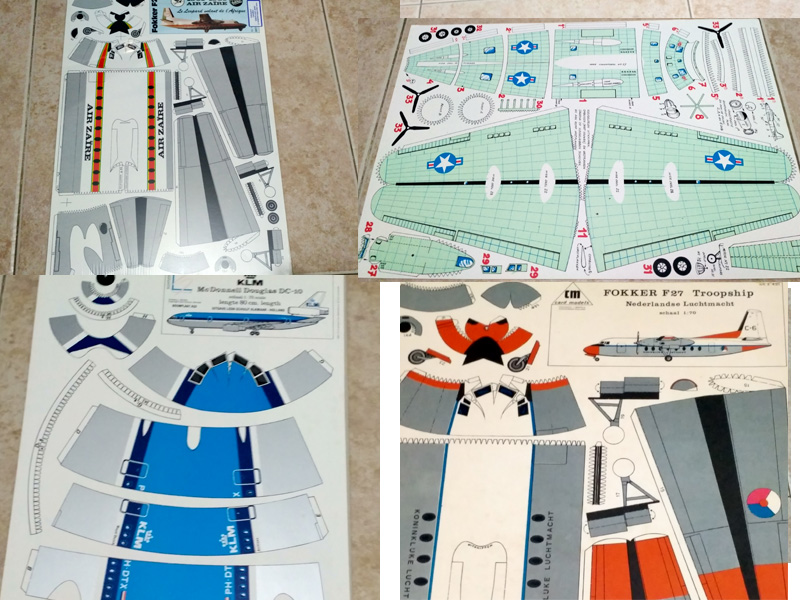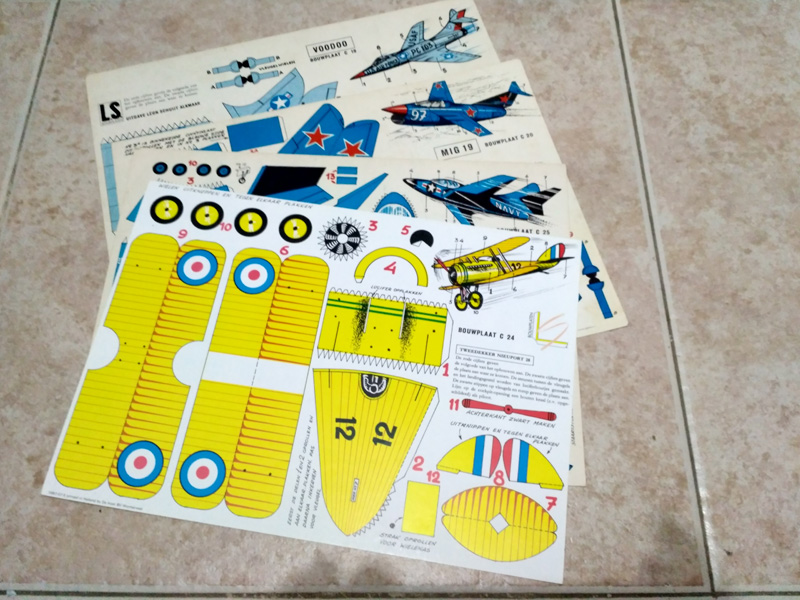 EMSCO models
A model publisher from the 1950's. Nowadays its original models are very rare. They included the Gloster Javelin, Lockheed P-80 ,Fokker S-14, Boeing-707, Convair 340, Lockheed Super Constellation, Sikorsky S-55,S-58, as well as historical models such as the Wright brothers flyer.
Another one of their models is the Douglas DC-8 in 1:100 scale. During the late 1950's, KLM distributed in Israel models of the DC-8 in the company color scheme, as advertisement. The model included instructions in Hebrew.
I have a number of EMSCO original models. I built 4 of them. Since I was not aware of their value as collector items, I built some of the originals, or I cut the original sheets in order to facilitate the scanning…